« Welcome »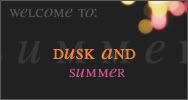 « Currently »
There are many canons available; although you are more than welcome to create an original. Make sure that the character you want is not already taken, and be sure to register with a first, middle & last name.

If you have any problems or queries, do not hesitate to PM an admin or a mod; all links to admin profiles are below. We are happy to help. xD

We seem to have a lot of male seniors, we do like the males; but not so much the senior part. After all, at the end of this school year, a lot of the senior characters will have to be given up. xD. Same can be said for females. The upcoming event is currently being voted on, and there are going to be a lot of new canons, subplots and forums made soon. Along with a new plot twist. Keep joining!

<3 D&S Staff

♥ Admins ♥
♥ Mods ♥

Three mods are to be chosen at some point, if you are interested please PM an admin. xD. Thanks

« Switch User »
« Chat »

« Advertise Us! »
Advertise [D&S] and win a prize. For more information, please direct yourself here.
« Useful Links »
« Latest News »
« COTW »
Madeline Violet Campbell
Recieved 9:34 votes.
Click here to vote for this weeks CoTw.

« Member Spotlight »



AUSTIN!

Austin has been one of the most active RPers on the site, and has been very helpful in thinking up ideas for the upcoming event, as well as just generally doing what she came here to do; rp. Which she does very well. She deserves this. Congratulations! <3
D&S Staff

« Details »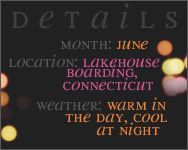 « Upcoming Event »
The upcoming event will be the end of year prom. The theme has been voted on, and although it was VERY close; Fairytale Romance won it by one vote. xD. So get your ideas and plots rolling, because the prom is about to begin. A forum will be made tomorrow to RP in along with a forum for reserving costumes, plotting and shipping. <3
23.11.06 CLOSED:Theme Ideas
25.11.06 CLOSED:Poll: Theme Ideas

« Affiliates »
28.11.06
Affiliates


« Copyrights »


© Sidebar to DANA. No one may take it; EVEN if you credit me. So if I see you taking the code from Source, or asking another Admin to get the code for you, I will be pissed off. Especially when people take the code and don't CHANGE any of the text or the order I have things in etc. The sidebar code is custom made and therefore will not be shared. Do not bother asking. Although it seems as though people ONLY join to PM me and ask. -shoots- xD.


Plots, Costumes & Shippings && The forum




Calendar Events
Birthdays