Hi:
There are my first steps with this sniper...
I hope you like it...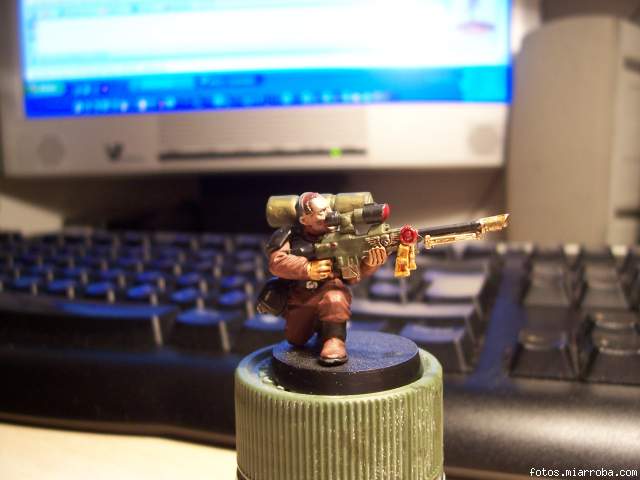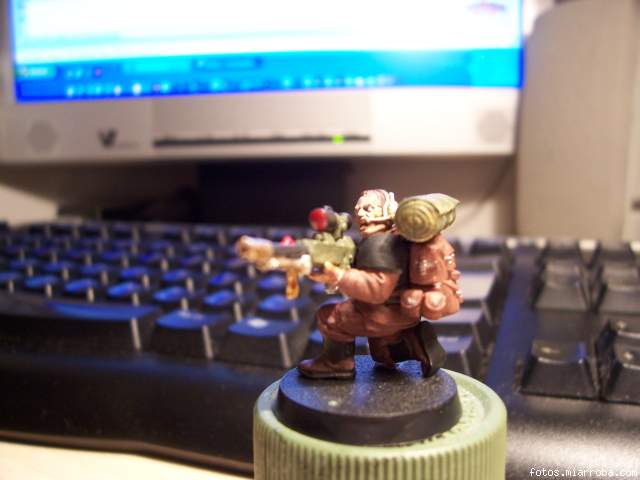 P.D: Excuse me for the quality of pics... :( :(

Nice, just a few comments if I may:

i) nice position spolit a little by mould lines (especially on the blanket roll and helmet, sand em out!)
ii) purity seal: IMHO looks a little odd on a specialist who will pride himself on concealment? If you want one on the rifle then it would look great further back and hanging over the magazine clip.
iii) paints: they look a little thick, do you thin your paints at all? Just a suggestion, thinner paints will help to improve the overall look.

All in all a nice mini, with a few improvements it will be a great one.

Cheers

Mark (Vyper).
what he said, mould lines really ruin the quality of the model, but otherwise its great.

However, just as some helpful criticism, gold is shiny, and he will probably be spotted very quickly, so for realism you should probably paint it a darker color.

:focus:

:coolpic:

i like it alot
I converted my "Last Chance" Sniper/s the same way. So ofcorse I like your conversion. Your bipod looks good. ( That's the one thing I didn't put on mine. :( )

I get rid of most of my mold lines with my hobby knife. I use the side of the blade to scrape. I use files to touch up what I miss but this is just another faster way to get most of them while I'm taking the pieces off my sprues. :)