Title: Various Systems
Description: taking a break from 40K
evil_space_monkey - November 16, 2011 04:53 PM (GMT)
Hey there all.
Taking a break from 40K at the moment as I want to look at other stuff. Below you can see some Heavy Grymns a got from Hasslefree.
I can imagine these guys as a heavy assault squad. I have another two squads lined up. One anti tank and one HQ.
These miniatures are a great joy to paint with minimal clean up needed. I look forward to doing the rest :)
Cheers
GreyDeath - November 16, 2011 05:46 PM (GMT)
Oh my gosh.. those are really nice.. I love just the right cleanliness to real world look you have.
Very cool and nice colors.. wow I have a bunch of the Grimm really like the figs and idea behind them. but don't have a single one painted.. wow now I want to paint mine.. really super nice

:thumbup: :thumbup:
Inso - December 27, 2011 11:22 PM (GMT)
Very nice work on those Grymn :). You have a very clean style that suits them well.
evil_space_monkey - March 31, 2012 06:43 PM (GMT)
Thanks for the comments. Yeah I went for a cleaner look than I normalcy do.
Had the next squad painted for a while but just got round to photographing them soooo, here you go
I think they look far too similar to the 1st squad so for the 3rd I am going to do a little GS on them to give a little personality.
What do you think?
Cheers
Inso - March 31, 2012 06:58 PM (GMT)
Very nicely done :thumbup:

I look forward to seeing more :)

I am a bit of a Grymn fan (see both the links in my sig) and always look forward to seeing them nicely painted.
evil_space_monkey - April 1, 2012 10:08 AM (GMT)
Ah yes indeed. I have seen your work before. I think it was one of the reasons I was directed to HasstleFree. Great stuff. I may have to put some squad marking on mine as well :)
Love the Mondrian APC by the way. Is there a story behind this?

Cheers
evil_space_monkey - April 19, 2012 08:37 PM (GMT)
OK, couldn't resist getting this so thought I would merge them in with my HassleFree stuff.
Some of you may have heard of Super Dungeon Explore the hack and slash from CoolMiniorNot and SodaPopMiniatures. Here is the first mini...
The Paladin
Hope you like,
Cheers Evil
evil_space_monkey - April 24, 2012 08:48 PM (GMT)
Hey all.
Did the Elf Ranger.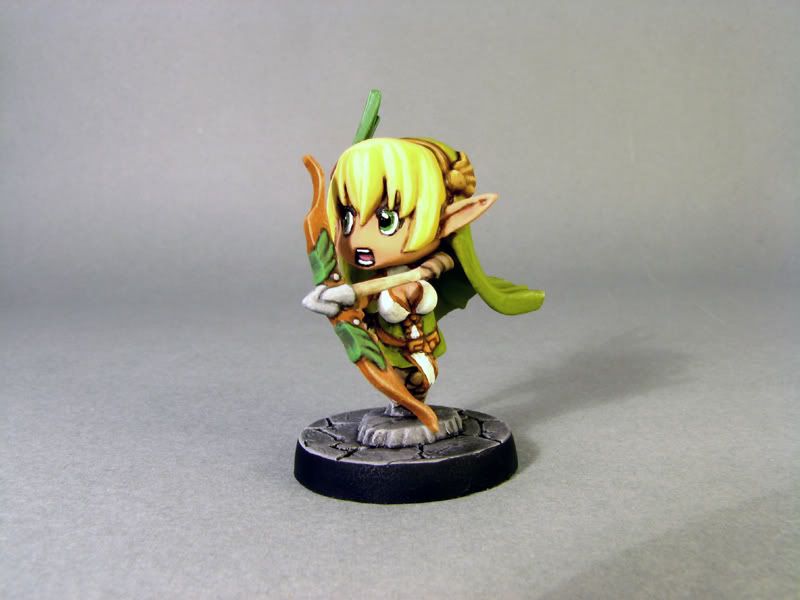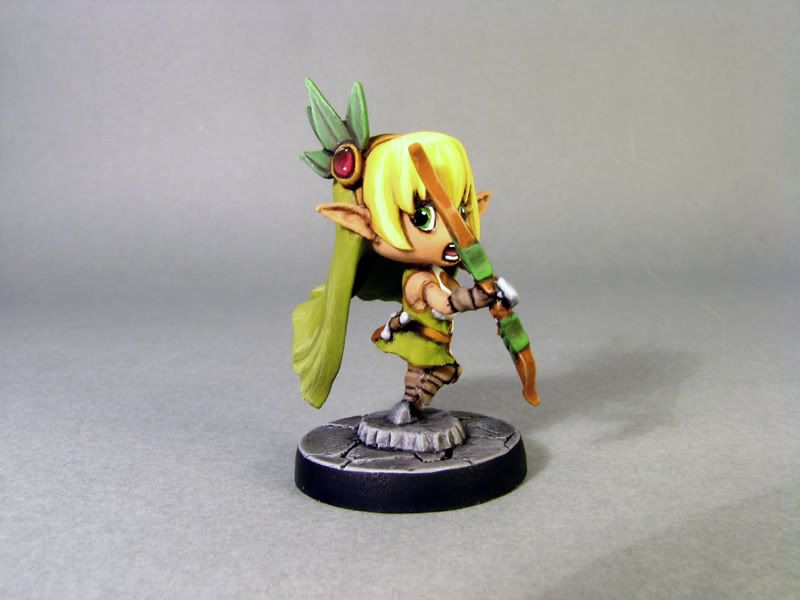 This one was not as fun to do as the Paladin. The sculpted detail on the front of the dress was just a blob. I had to paint the detail in. There were also molding bubbles and missed mold lines.
What on to next... Maybe some council.
Thanks for looking,
Evil
evil_space_monkey - November 13, 2012 03:20 PM (GMT)
Hi all.
Picked up a Cygnar battle box a while back as I thought they looked cool. May actually get a chance to play this weekend so got my arse in gear and started painting.
Pretty standard but I hope to get my imagination going as I move on. If the blue lighting on the sword looks a bit gash. That"s because it is. It got smudged when the matt coat went on a little thick and I tried to soak the excess off. Will have the other two up soon.
I'm kind of thinking of getting each faction battle box
Any C&C is welcome
cheers evil
evil_space_monkey - November 15, 2012 06:27 PM (GMT)
And then there were three.
I didn't mention before but I have magnetized everything that can be destroyed. I'm getting old and I tend to forget things during a game;)
cheers Vim