Title: How Do You Fill Gaps On Your 40k Tanks?
Mortalitas - May 10, 2011 10:38 AM (GMT)
Well, I've got some gaps in a LR and I'm not entirely sure how to fill them. Can anyone help? :(
Thanks
Heres some Pics.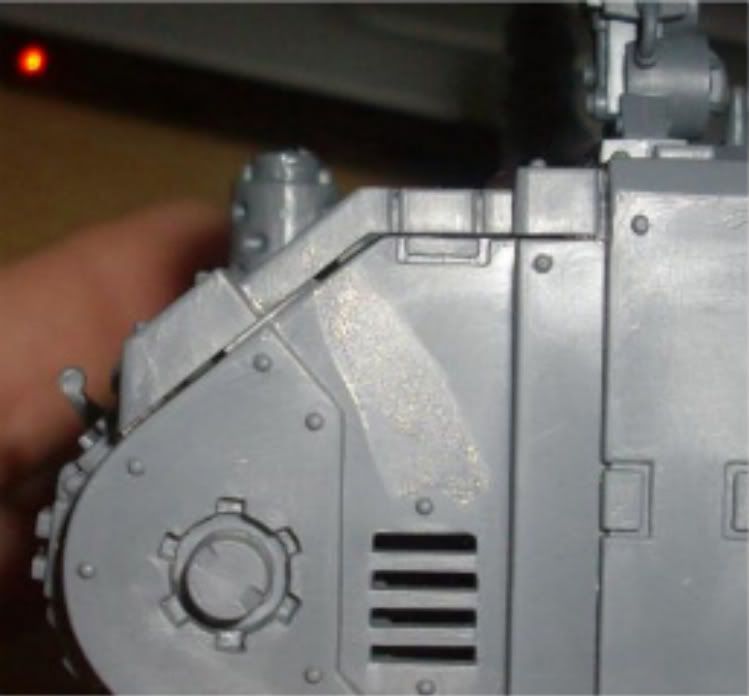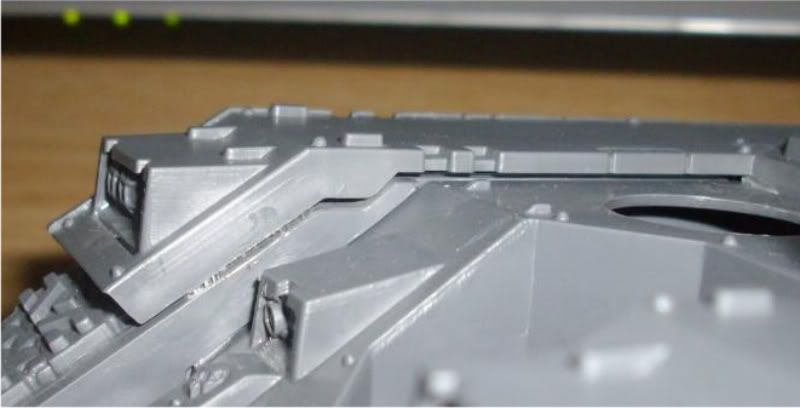 Kall3m0n - May 10, 2011 11:02 AM (GMT)
Green/gray stuff is the most common, I guess. It depend a bit on how big a gap. For very thin gaps on plastic models, I use nailpolish remover to melt the sides together. Ofc it won't work for bigger gaps than half a mm or so.

Tamyia has some fillers, as do MIG (I think).

If you're low on money, you could always glue a bit of plasticard on the inside and fill it up with PVA glue/wood glue.

Hope this helps.
madgrotbob - May 10, 2011 12:38 PM (GMT)
Depends on the kind of gap, a photo might help.

Brown stuff is technically better for hard surfaces.
But over filling the gap with green stuff, letting it cure, then slicing off the excess usually works.
praetorian13 - May 10, 2011 10:54 PM (GMT)
I use tester model gap filler. made for styrene models comes in a grey tube like glue. Easy to work with easy to sand.


fire1098 - May 11, 2011 02:02 AM (GMT)
Seeing that you are asking I would say that you haven't had a whole lot of exposure to the modelling putties. You can get some gel type super glue and use that. Have to be a little careful with the application, the fumes get nasty when you use a lot.

The testor's filler isn't bad either. Don't buy GW green stuff as they charge way too much for the amount they give you. If you can wait for the mail, cool mini or not has all the two part fillers you could want. Most people here can tell you how to use them but just getting your hands on it and working with it is the best. That help any?
Mortalitas - May 11, 2011 05:36 AM (GMT)
Yeah! thanks

I'll have to get down to the hobby shop some time...
Kall3m0n - May 11, 2011 08:46 AM (GMT)
Yeah, talk to them. They can surely recommend something.
Also try the hardware store.