Tyranid Shrikes converted with Gargoyle Wings, Ravener Scything Talons and original Tyranid Warrior Bonesword arms.
Kneadatite ("Green Stuff")
was used to blend the join of the wings to the carapace of the model.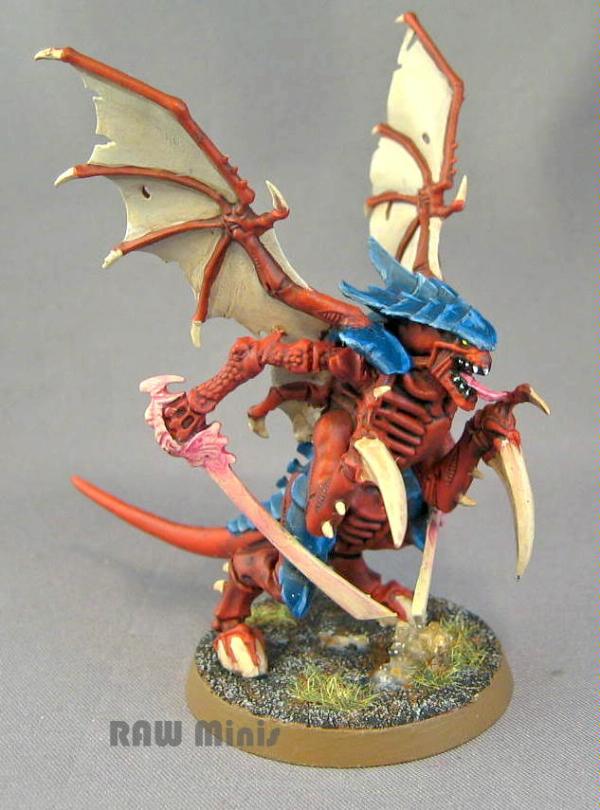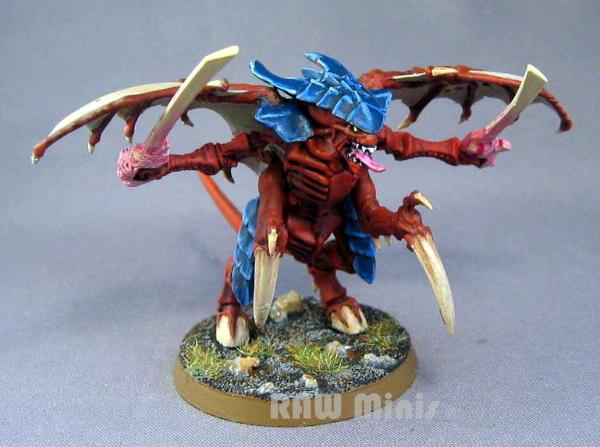 For those interested in the color scheme shown above here are a few quick bits of info on the major elements. The red is Blood Red washed with Devlan Mud. The blue is Regal Blue shaded in the plate joins with Badab Black. Wing membranes are Dheneb Stone washed with very thin Gryphonne Sepia. Boneswords are Bleached Bone washed with thinned Warlock Purple, then wet blended on the blades with more Bleached Bone. Regal Blue is highlighted with Ultramarines Blue and then edged with a mix of Regal Blue and Skull White.