This is Kharon, Necron Lord, named after the ferryman on the river Styx. Constructed mainly of Necron and Eldar bitz. I do not have any WIP shots, as they were lost in a computer crash.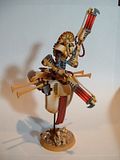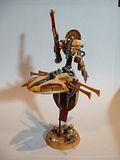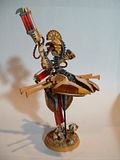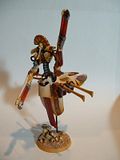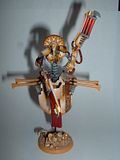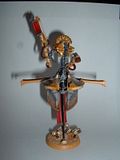 He was originally just a test for some Nurgle Necrons I thought might make cool models. He was to have a large vat attached to his back where he processed victims into resources, but then the 60mm contest came around and I thought he might look more impressive shining white and uncorrupted. I don't have much practice with clean looking models, so he came out somewhere right in the middle; dirty, but not broken.
This is why I've had "
-)

☼

(-Kharon waits...-)

☼

(-
" as my signature for so long, I simply forgot to post pics after the contest.