Title: What Do Ig Players Need?
Voodoo - January 5, 2010 11:41 PM (GMT)
This is a request for you guys to sound off and tell me what you as IG players would like to see in accessories, conversion bits, etc . . .

My best friend has convinced me to launch our own company of original bits and accessories. I know there are quite a few of these out there already but neither of us will rely on this as our primary source of income. Additionally, most of the companies I have seen are in Europe, which would be fine but the weak dollar and shipping costs make it more difficult to make those orders. So we are going to give it a go.

We think it best to focus on one army while including as many pieces as may cross-over as possible. After hours of debate we decided on the I.G. Now . . . what do you as IG players and converters want to see available that you can't find?

I will tell you that we are tossing around a number of items, such as: chem. tanks in various sizes; alternate rifles and heavy weapons, including dual heavy stubbers and a gatling gun; head variants, including fallen version, possibly something along the line of blood pact; specifically, respirators and gas mask heads and/or some to fit over existing GW faces.

We are also toying around with a multi-part kit that would serve several purposes. The primary portion of the kit is short treads, possibly half-track in style, with a drive-train platform. For that, we would offer versions to accept: heavy weapon mounts, with enough space for crew; a mobile command platform with command chair and computer bank; a mobile pulpit with a PA system; a raised chair for a noble or planetary governor type figure; cargo platforms with optional cargo, including barrels, large chem tank, crates and artillery shells.

I am considering taking that a step-further and making small vehicle options including an artillery mule and an ambulance.

Enough of me talking. I want to hear from you. My workbench has been cleaned off and is waiting to hear what you guys want to see out. So please, let me hear from you.

Thank you so much guys.
Jaeger - January 6, 2010 12:24 AM (GMT)
Backpacks, Bergens, pouches. Entrenching tools.
That's what I would like to see more of.
JakeW - January 6, 2010 04:27 AM (GMT)
we need resporators, backpacks, track systems, HeavyStubbers (made for infantry use on a Heavy weapons team) rocketlaunchers (panzerfaust style) infantry genral storwage,(pockets, pouches)
ashhammer - January 6, 2010 06:01 AM (GMT)
A modern style off-road motorbike. Something to replace horses in Rough Rider outfits. If you choose something used by the current military, then you could also cross over to the modern gamers. I'm personally looking for one that fits into GW "Heroic" scale. The ones I find have legs attached or are too weedy looking (not robust enough).

I'm pretty sure I'd buy at least 10 of them if they had the right feel to them. Which means you have one POSSIBLE customer. :vryhppy:
Fr1Day - January 6, 2010 08:11 AM (GMT)
One way to approach this would be to make ranges of accessories with a common theme.

If IG players want to make a different looking army then you need more than just a change of head to make it convincing. Otherwise it is just an alternate head on a cadian body.

If you are going to make alternate guns you need to consider that some ranges need hands because some GW ranges have moulded on hands.

Each range could include a couple of heads, a firearm, a backpack and some pouches, maybe some shoulderpads instead of the distinctive cadian pads.

Themes could include Roman legions, napoleonic bearskins, British colonial, Americal Civil War, ww2, modern swat or SAS. etc. Some elements could cross over like the epaulette shoulder pads being useful for both colonial or napoleonic themed regiments.

I don't see much point in making something that isn't in the game rules, like infantry weapon team with heavy stubbers. Making alternate format heavy bolters or motars that arn't quite so clumsy looking might be quite useful.
Wulfthegn - January 6, 2010 11:03 AM (GMT)
I would like to echo Jaeger and Fr1day - some small shoulderplates and other armour bits would be very welcome.
Pinocchio - January 6, 2010 12:37 PM (GMT)
greatcoats, we need cheap greatcoats
nugy - January 6, 2010 02:13 PM (GMT)
no one can have enough whit head variants, will there be gasmasks or simply different kinds of helmets and, well as a traitor player im always happy to se more of those things.

different guns would also be fantastic, dont think that the hands wouldn't be such a big problem to overcome

i'll ceep an eye on you for now on just as you know :thumbup:
MaltonNecromancer - January 6, 2010 04:50 PM (GMT)
All these are good selections, but I would suggest that many other companies already supply things like this.
Pig-Iron Miniatures
make an extensive line of head variants and backpacks at extremely good prices. I would suggest that you look at what they have done, and make sure that any designs you do make for head are significantly different.
Similarly,
Hasslefree Miniatures
make a good line of weapons, equipment, and heads.
I would suggest that you make things that are really hard to find -
A good selection of cybernetic parts.
Female bodies (that don't just look like a Cadian torso with two balls of GS inelegantly dumped on the front, and aren't in some kind of salacious pose / bikini).
Female heads (which aren't weird looking; yes Sisters of Battle with your "big hands for a lady", I'm looking at you).
"Robed" lower halves for Cadian torsos (for converting to psykers, skitarrii, comissars, etc...). If made without feet, would be very nice - different to the greatcoat, and useful for Inquisitorial henchmen, etc...
A selection of shotguns (because everyone wants shotguns. Seriously, the first company to make a good-looking 40K heroic scale SPAS 12
will
have sales. The ones from the Assault Group are kind of... well, a nice try, but nothing I'd use.)
Ripper guns / parts to convert plastic fantasy Ogres to Ogryns.
A selection of replacements for lasguns. I like the
G2A2 Assault Rifle
from F.E.A.R (which is a modified H&K sniper whose designation escapes me, only with a drum magazine), but really,
anything
would be better than the lump of ugly that is the Cadian lasgun.
Voodoo - January 6, 2010 05:31 PM (GMT)
Great suggestions and comments guys. PLEASE keep them coming. Even if someone has already made your suggestion, post it anyway. Knowing what the interest level is will control what priority things get in development.

I forgot to mention, we do plan on several variants of vehicle tires and artillery wheels in a number of sizes and variants. Those are coming regardless.

Based on the comments here, as well as on the Boot Camp forum site, I think motorcycles just bumped our tracked vehicle platform back in line. I just downloaded about 40 ref. pics of military motorcycles. Let me ask you some questions. I believe that the interest in bikes focuses more on modern off-road bikes, (please, correct me if I am wrong). Do you need rider's legs? If yes, I assume you want them seperate from the bike. (You know what happens when we assume.)

Obviously, modern bikes are not run with a side-car. Regardless, is there any interest in having a seperate side-car available for purchase?

Thanks again guys.
ashhammer - January 6, 2010 07:11 PM (GMT)
I wouldn't need legs myself. I'd just convert the legs from the plastic Cadians. If you did make legs though, having them separate from the bike would be the best of both worlds. Since you can't copy the Cadian legs in a riding position (unless you want the GW Lawyers hunting you through the sewers with pitchforks and torches), a generic set of legs wouldn't interest me. I'd like them to match what I have in my army.

As for side cars... Oh heck yes!!! I'd have to make the 40K version of Professor Jones and Indiana just because of that. :D

What about a 40K civilian car? Its something I've had rattling around in my head since the first City Fight book came out. You never see any "normal" cars in an Imperial City. Not even blown up ones.
JakeW - January 6, 2010 07:55 PM (GMT)
ild like to see some ww2 style spaced armour like on the Pz4-3's
Iron Dragon - January 6, 2010 11:42 PM (GMT)
as an addition to the aforementioned moled on hands issue, it would be sweet if you made separate hands. just a set of left hands in scale with the minis to accept custom weapons. i am working on some skitarii and made helguns for them, but now i have to figue out what to do with the hands that are molded into the regular lasguns.
S7RYPE - January 6, 2010 11:57 PM (GMT)
and dont forget the obvious...... a shite load of dice :)
make them with graphics for all the sub catigores of ig
Brother Weasel - January 7, 2010 12:51 AM (GMT)
no, they need more room in their casulties box for all the death that i bring em...

effign IG...

no they need a squad of SM to come save them.

ok, sorry, get back on topic
Anarnaxe - January 7, 2010 09:58 PM (GMT)
Link
Stewie's sentiments are the exact same as mine, Brother Weasel.
Back on topic, what the guard really need are backpacks, accessories (kits, sheathed knives, etc), weapons like shotguns, revolvers.
Voodoo - January 26, 2010 03:41 PM (GMT)
Well, over 3 forums and a chat group it appears that my request for information has been viewed over 3,200 times with over 50 players chiming in their thoughts. Thank you guys very much for your participation in this little bit of market research. I hope that this exercise turns into a win-win proposition in that my partner and I get to do something we love, (and make some money on it), and the gaming community get some things that it is collectively looking for.

Progress is being made.

The greens for the first set of backpack variants are done with another set in the works now.

My partner and I, along with one or more friends/employees are attending a training class on February 6 for moldmaking.

I am also about a quarter done with a sculpt for a female political/moral officer. One that doens't look like a stripper or anime character :) This fig. will be produced as a limited edition figure and is meant to provide a little bit of splash for our launch.

The design for the off-road motorcycle is done, (I think), and assembly of parts is about to begin.

I want to throw this out there for some discussion if you don't mind. A "certain company" has just released a fast-attack buggy. The reviews I have seen on the product are favorable but the opinions of the company, its service and costs are creating some doubts. In addition, there seems to be some desire for a light/fast vehicle to act as a stand-in for the traditional sentinel concept.

My partner has repeatedly advocated for a buggy/jeep vehicle for just that purpose. Is there enough demand for this type of vehicle to warrent a buggy frame with weapons options available to satisfy the new rules as well as the old sentinel rules?

Thanks again guys.
shadowhammer - January 26, 2010 07:24 PM (GMT)
Yes there is a desire for a fast attack Sentinel replacement. Even more than that, there is a desire for WHEELS to be made available to us. Filing down spikes off of Ork wheels leaves a lot to be desired.
Voodoo - January 26, 2010 08:04 PM (GMT)
Fear not Shadowhammer. I plan on a variety of tires and wheels suitable for heavy weapon carriages, artillery pieces, trucks, cars, jeeps, motorcycles, etc . . .
As for the "buggy," I have a pile of ref. pics on these three vehicles to use as inspiration. Let me know what you like/dislike about these vehicles as the design is still up in the air.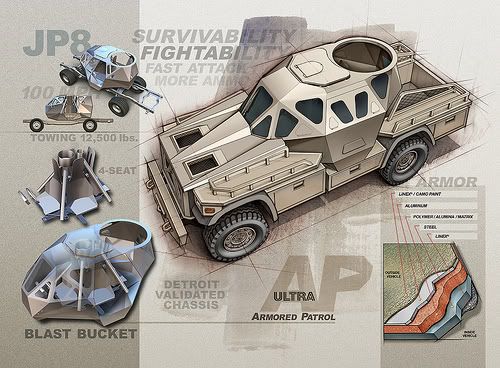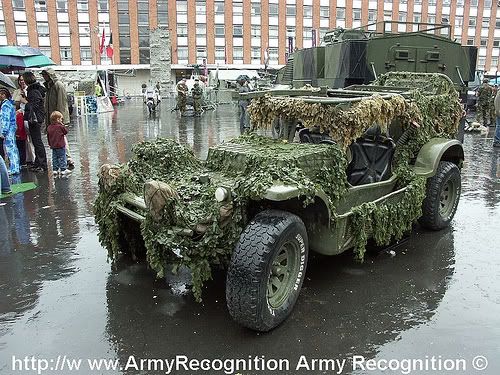 Mortalitas - June 14, 2011 05:53 AM (GMT)
Bunker terrain, turrets, a medusa Like gun able to fit the basilisk chasis, shotguns, buggy like the tauros venater, back packs, different style tanks to the chimera.
lone dirty dog - June 14, 2011 10:26 AM (GMT)
I want all 3 of the above :D :thumbup:
Space Wolf Lord - June 21, 2011 04:21 AM (GMT)
I wish you all the luck in the start of your business venture. For motorcycles I would love to have some WWII style bikes thats Imperial angular and with big 'saddle bags' in the back. I just always like the look of WWII military bikes.
As for a attack buggy. Make it like the Sentinel and be able to both the Scout and Armored versions to save you guys time and trouble.
As for different looking models how about something like this... Just the legs would work well enough for want I am looking for any way. Also if you can make a nice looking Imperial Shield for an Guardman to use that would be a nice and different way to show Carapace armor. And I can use it for my next Dark Heresy Character as well.